Testimonials
"Either way, you're a magician."

"You are still the most effective mediator I have ever met, and considering I have now been practicing 39 years, that says a lot."
"Counsel for the defendant stated on today's record that they thought it was impossible and thanked you for making it possible."
"I have been a representative in 500 to 600 mediations. Mr. Smith is the best mediator I have seen in any of those."
"You got blood from a turnip, and settled the case."
"Everyone flew in to London for the Monday mediation.  Suffice to say that we spent only one full day in mediation with Bob and in that time with Bob's help and guidance we managed to break-down the wall of silence and acrimony that had built up between the parties. A deal was eventually struck a few weeks later for an M&A transaction between us with a value of a few hundred million $, and a settlement of all outstanding litigation."



The Chambers Directory in the United Kingdom said this in its 2006 edition about Mr. Smith: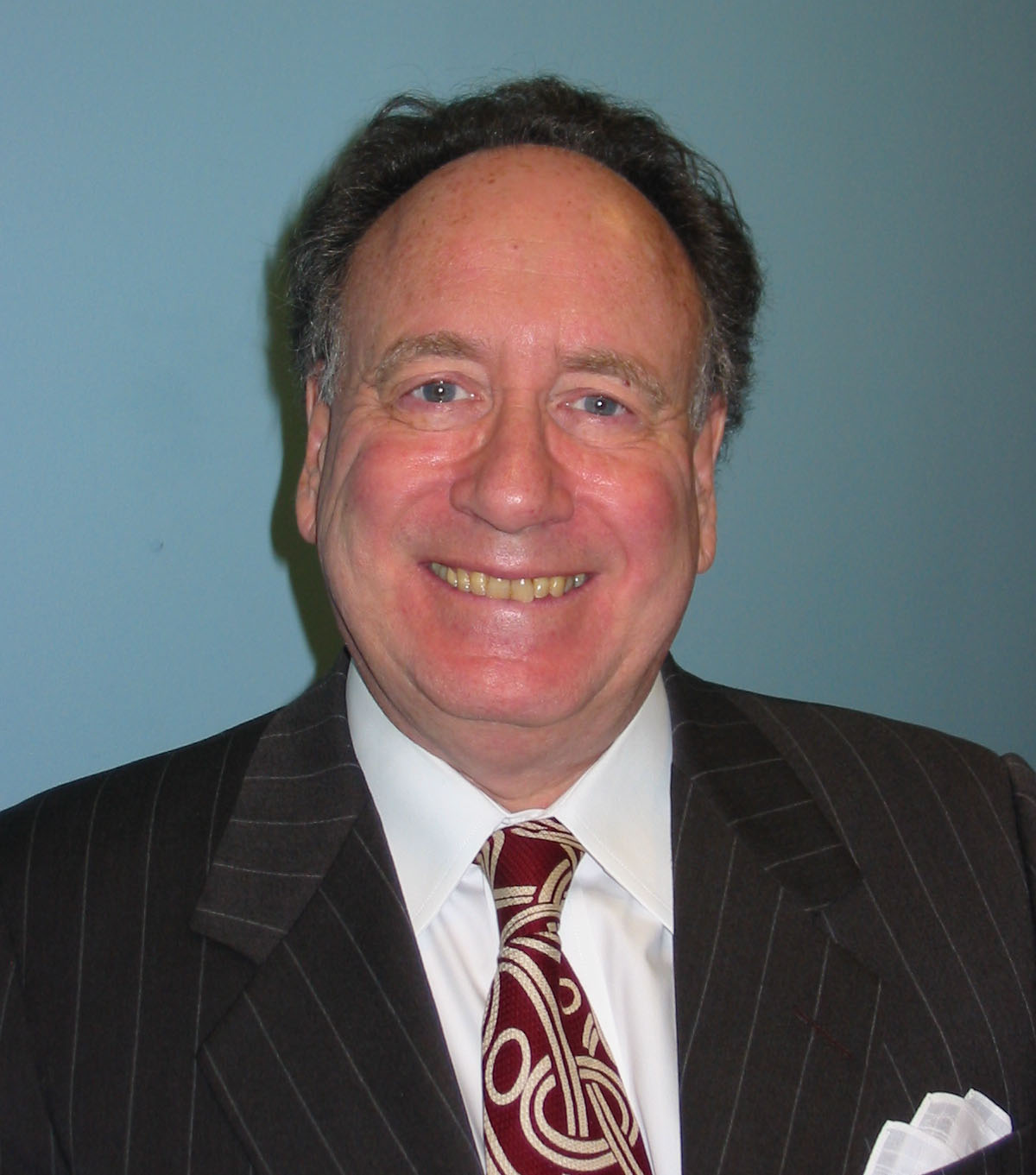 Smith draws on his experience as a leading mediator in the USA. His recent work includes mediating several high-value acquisition disputes, a matter involving freedom of expression, transnational IT disputes, partnership dissolutions and insurance-related matters, Clients say his commitment is impressive; he has the ability "to pull parties back." his "strong personality" is a useful force in mediations and his "focus on getting the deal done" is duly respected.
Superior Court Judge
Thank you very much for resolving the matter.
Counsel for the defendant stated on today's record that they thought it was impossible and thanked you for making it possible.
Sincerely,
Ronald M. Quidachay
Presiding Judge
SAN FRANCISCO SUPERIOR COURT
Plaintiff's Attorney
I suppose the spontaneous applause by the parties on your behalf at the end of nearly two grueling days of nonstop mediation answered the question. Some of us at the table may believe that you used smoke and mirrors, but those of us who have a keen eye for the skills of a mediator know better. Either way, you're a magician.
Representative for Postmasters, National Association of Postmasters of the U.S.
I have been a representative in 500 to 600 mediations. Mr. Smith is the best mediator I have seen in any of those.
Intellectual Property Attorney
Bob managed to pull off a near-miracle when he achieved a mediated settlement in a one-day art-related intellectual property dispute. The day started with nearly 30 participants ranging from people who couldn't afford to pay for a parking meter to real estate developers and brokers, from many cultures: Latino, Asian, and WASP. Some needed interpreters.
Lawyers came from large, medium, and small firms. Legal issues ranged from technical IP issues to customary real estate disclosure duties. Tense and lengthy negotiations ensued, where esthetics and spiritual concerns were pitted against commerce and money, yet Bob still managed to inject humor mixed with a solid dose of realism.
By the end of the day, all those people with all their concerns felt they had an opportunity to be heard and understood. The settlement agreement addressed each defendant's contributions to the total and thorny payment timing issues. No misunderstandings arose after the mediation, and everyone performed their agreed upon parts. Bob saved all parties many, many thousands in litigation fees and costs.
Defense Attorney
You got blood from a turnip, and settled the case.
Plaintiffs' Lawyer
"It was necessary for the case to have a knowledgeable, persuasive mediator. Robert Smith was an excellent selection…He had the ability to persuade both sides to agree to a settlement. Without Mr. Smith's involvement, both sides would have expended needless hours and money in further litigation, with probably the same result.
"Thank you for assigning Mr. Smith to the case."
Plaintiff's Lawyer
"With a rather brief written and oral introduction to the case, Mr. Smith immediately became fully conversant in the facts and understood how those factors played out depending on the various jury instructions that could be given by the trial court….
"Mr. Smith's most important role was being able to personally engage the young women in the settlement process. Interestingly, he was able to do this on a very human, person-to-person level because he was able to personally converse with the Spanish-speaking women in their native tongue.
"I am pleased to recommend Mr. Smith because of his quick grasp of the facts and law, his ability to translate that understanding into case evaluation and his ability to communicate effectively with sophisticated professional litigants as well as with participants who have no prior involvement with the legal system."
Plaintiff's Lawyer
"I have been an attorney in many mediations, and Mr. Smith was one of the best mediators I've seen. He was efficient, effective, humane, trustworthy, and inspired the parties to settle the case….
"Mr. Smith has…the type of demeanor which commands respect from the parties while still being in every way accessible to the parties.
"I noticed that Mr. Smith's prior work experience as a lawyer, businessman, and journalist enabled him to get the clients and their lawyers to talk about the major points in the securities case, but in a smooth and not forced way….By the time the case settled, no side bore any rancor to the other….
"Mr. Smith's ease with different languages and people from other countries and cultures is impressive."
Plaintiff's Lawyer
"As a dabbler in the art of mediation myself, I was more than a bit curious to see how you would acquit yourself at our recent mediation. What with the international cultural problems, the multiple corporate buy outs, the looming bankruptcy of one of the companies, and the sums of money involved, one had to ask whether it was possible to get the parties to move to any realistic degree.
"I suppose the spontaneous applause by the parties on your behalf at the of nearly two grueling days of nonstop mediation answered the question. Some of us at the table may believe that you used smoke and mirrors, but those of us who have a keen eye for the skills of a mediator know better. Either way, you're a magician."
Plaintiff's Attorney (Employment Matter)
"Dear Mr. Smith,
"I would like to wholeheartedly commend you….Throughout the course of mediation, you displayed complete mastery of the process….The net result of your skill was your ability to bridge fairly wide differences in each party's respective positions and bring them to a mutually acceptable resolution, all within a relatively short time."
Plaintiffs' Lawyer
"Highly recommend this neutral–especially if you want to settle. This Yale/Harvard ex-DOJ attorney only does mediation/arbitration, is a quick study, and knows how to persuade and cajole. I wish all neutrals were as effective as him!"
Defense Attorney
"I participated in an all-day mediation in San Francisco this past week with a mediator by the name of Robert M. Smith.
"I have participated in many mediations with mediators of varying degrees of competency, experience and training. I can truly say that Robert M. Smith is one of the best of the best.
"My particular mediation was with a physician in the Los Angeles area who had a very large outstanding bill with a medical supply company, and the total amount involved was in excess of $500,000. The mediation process was excellent, and in less than 8 hours the matter was concluded.
"My passing this along to you is totally unsolicited by Mr. Smith but simply my calling to your attention his availability."
Defense Attorney
"Robert M. Smith acted as a mediator in a complicated consolidated four-party landlord-tenant dispute…[T]he tenant had rented manufacturing facilities for many years….The landlord's claims exceed[ed] $2-million….I can report that we reached a global settlement….13 people participated…In summary, this was a tough and complicated case, with strong positions and emotions.
"Bob Smith did a superb job of quickly learning the issues and assessing the parties' positions. He worked well with all the different personalities and was, at times, charming, persuasive and beguiling…The fact that he could help bring a diverse and fractious group to agreement reveals his talents as a commercial mediator.
"I recommend Bob Smith without qualification."
Defense Attorney
"The parties were efficiently brought to a meeting of the minds, details of their agreements were worked out, and both the parties and their counsel left the mediation satisfied with the effort."
Defense Attorney
"In thirty years of practice, I do not recall ever having worked with a mediator who so capably brought parties together as did Mr. Smith. After a full day of mediation, the parties were still so far apart and the mutual ill will so profound that I had virtually lost hope of settlement and packed my briefcase to depart. Mr. Smith, however, felt that a settlement was still possible, and he persisted. Within another two hours, a settlement had been achieved…."
Defense Attorney
"I once again commend you for pulling the proverbial rabbit out of the hat….You did a great job."
Defense Attorney
"I was so impressed with…your handling of the complex case…that I am investigating the possibility of establishing a mediation center at the …College of Law."
Defense Attorney
"Your creative approach to the mediation and skillful handling of the negotiation process broke the parties' logjam. Your willingness to stay involved after the mediation session is what allowed us to work through the problems that arose during the documentation process. This was a very difficult case to settle, and I don't think we could have done it without you. On behalf of myself and the client, thanks very much."
Bank Lawyer
"Mr. Smith…thoroughly analyzed the facts on both sides…and effectively promoted agreement between the parties on the key issues…He is a hands-on, involved mediator."
In-house Counsel
"This was one of the most contentious pieces of litigation I've ever been involved with….I look forward to the opportunity to work with you again."
In-house Counsel
"As in-house litigation counsel…I am involved in many alternative dispute resolution processes during any given year. You were one of the best mediators I dealt with in 1999."
In-house Counsel
"Looking back, I have to admit that the prospects for a successful mediation of our matter did not seem to me to be very high. In fact, I was of the opinion that the effort was barely worthwhile. Wrong!"
Representative for Postmasters, National Association of Postmasters of the U.S.
"I have been a representative in 500 to 600 mediations. Mr. Smith is the best mediator I have seen in any of those."
US Postal Service Executive
"Mr. Smith has mediated numerous cases for the Postal Service with a 98% resolution rate. He exhibits comprehension of both contractual and non-contractual issues, which facilitates the mediation process. All parties have found Mr. Smith to be creditable.
"I highly recommend Mr. Smith as a mediator or arbitrator because of his ability to understand facts, his disposition, his ability to effectively communicate to all parties in a comprehensible way and yet with sophisticated professionalism."
The American Arbitration Association
"The success of arbitration is dependent upon the quality of the arbitrator. We are indeed proud to have you as a member of our National Panel of Arbitrators."
Santa Clara Superior Court Evaluation
"Mr. Smith's tenacity and diligence is what it took to resolve this case. It took 3 sessions, and he succeeded. Kudos to Mr. Smith."
Partner in an IP Dispute
"You did it….The bankers boxes are taped shut and off to deep storage. We had a more perfect day than we can remember. Thank you so much."
Plaintiff Company
"We were very pleased with the professional manner that Robert Smith handled our mediation. He sacrificed his lunch hour until we reached a settlement and stayed until all agreements were signed…His resume is impressive, and he lived up to our expectation in being fair and impartial."
CEO of Defendant Bank
"I found working with Mr. Smith to be an educational experience and one that was mutually beneficial to both sides. In great part, this was due to Mr. Smith's ability to steer both sides toward a conclusion. Mr. Smith was impartial, patient, persistent and knowledgeable.
"He took neither side in the process but used his personality and experience to develop logical arguments and hypothetical positions which required both sides to consider other options and possible outcomes. The result was a solution to a legal dispute which had been festering since 1993.
"Without hesitation, I strongly recommend Mr. Smith to any position where he can continue to exercise his abilities to resolve disputes through the mediation process. He is a master at his trade."
A Plaintiff
"We came to you shortly after two long fruitless days of mediation with a mediator that both sides realized was not up to the task. Your immediate insight that ours was not a case about accounting but about different interests and goals enabled us to cut through the conceptual tangle and begin negotiating.
"The first day of mediation began about 9 a.m. and went on until after midnight. You rarely left the table, took no breaks, and mediated continuously without apparent fatigue or loss of concentration. Experiencing your unflagging energy, wit, and intellect was one of the few pleasures that alleviated an otherwise grim and tedious contention.
"Were it not for your creativity and understanding of human nature and the business environment, we would be finishing discovery and weeks away from trial. Instead we are socializing, getting back to the business of our company and enjoying the first days of spring…"
A Plaintiff
"After nearly four years of attempted and failed negotiations with our neighbor, which had reached and seemed likely to continue to reach, unreasonable proportions–such as both our neighbors' recent lawsuit and our current lawsuit against [the neighbor] for not maintaining his trees to the expense of our north light, bay views, and warmth, Robert M. Smith successfully mediated and resolved our differences of opinion in less than two hours.
"Mr. Smith was able, in a most gracious and elegant manner, to simply 'get to the point;' he gave equally respectful time and attention to both sides without indulging either side unnecessarily; he successfully charmed and entertained both myself and our neighbor, encouraging both of us to get a sense of humor and therefore some perspective about our conflict.
"He encouraged both of us to communicate directly and with goodwill towards each other…In short, Mr. Smith successfully bridged the gap between us. My only regret remains that we were not able to meet with him much sooner, as the process he successfully accomplished would have saved us all time, grief, and money spent.
"I remain very impressed with both the efficiency of mediation and with Mr. Smith's level of professionalism."
Management Representative
"In one of the cases I had with Mr. Smith, multicultural differences created a unique situation, especially considering that two of the employees spoke Spanish as their main language. Despite this difficult situation, Mr. Smith was able to effectively communicate with these women in Spanish and facilitated a fair resolution for all parties.
"Mr. Smith showed sensitivity to both the corporate manager and the alleged victims, and was respectful to everyone in the room. This allowed an otherwise tense situation to be resolved in a professional and acceptable manner to all involved. Through his sincere and probing questions, Mr. Smith was able to establish a relationship of trust and even-handedness with all parties."
Dear Mr. Smith:
Thank you very much for resolving the matter. Counsel for the defendant
stated on today's record that they thought it was impossible and thanked you
for making it possible.
Sincerely,
Ronald M. Quidachay, Presiding Judge
SAN FRANCISCO SUPERIOR COURT
Dear Mr. Smith:
Thank you for your courtesy and diligence in handling the recent mediation involving my
client. Like you, I am not a fan of arbitration. However, mediation is a valuable tool. Over the years I have worked with many mediators but candidly, without regard to the result, very few, at least in my
opinion displayed the skill that you displayed last week. You were respectful of the
parties, you were direct and you did not shy away from asking the hard questions.
You were not "too hard" or overbearing on the parties but you stayed committed and
focused to the best options for resolving the case.
In short, I am frequently asked to recommend mediators to other attorneys or clients and
also to propose mediators on my own cases. I will not hesitate to recommend you to
others or to propose or select you on my own cases in the future.
Once again, thank you for your courtesies and professionalism.
Best Regards,
Plaintiff Attorney
Dear Mr. Smith:
I am writing to thank you again for your assistance as the mediator in [case against national restaurant chain].
Prior to the mediation, I did not believe that the matter would settle because the parties
were so far apart and firmly entrenched in their positions. Your special – and perhaps
unique – mediation techniques got the job done. You seemed to gain the trust and
confidence of both plaintiffs who were my clients, and of the defendant. You facilitated
a settlement on terms that did not seem possible prior to the mediation. Thank you for
your diplomatic, effective efforts.
Sincerely yours,
Plaintiff Employment Attorney
Dear Bob:
Just a note to thank you for your successful and herculean efforts to settle our recent case. You took control of a complex commercial matter that, from all indications, seemed incapable of resolution. It had all of the ingredients: parties having a long and acrimonious history, contentious claims and cross claims and yet the need for the parties to work together on a go forward basis.
Before reaching your capable hands, the parties had participated in two lengthy mediation sessions with another mediator, that offered no hope of resolution. By contrast, within the first two hours, you had pinpointed the parties, interests, and proposed an innovative framework, that sparked the possibility of resolution.
Over the next few months, you conducted several lengthy (often past midnight) mediation sessions. The negotiations were, to say the least, exceedingly difficult, emotional and often at impasse. When one tack failed, you were always there with another. The settlement was a tribute to your skill, creativity and persistence.
Please feel free to use this as a letter of reference. I would be happy to speak with anyone that may be considering your services.
Defense Attorney
Dear Bob,
Thank you so much for your efforts–which were energetic, efficient and, most importantly, EFFECTIVE! (You may so publish. I'm already extolling your virtues.) Best regards,
Chief Deputy County Counsel
We weren't really sure what to expect of mediation or Bob. We were in an intractable legal spider's web, and there seemed no way out but to fight it at enormous cost and management time…and we knew on account of the complexity of the legal issues and the multi-jurisdictional strategy adopted by the other side that it would take many years and many millions of $ in professional costs to get to a conclusive judgment from the courts.
I'd worked out there was nothing to lose by trying, so I cold-called Bob one Saturday morning. He was very fast, very enthusiastic and most of all, he was supremely confident that he would be able to achieve a solution, despite everyone's protestations that if he believed that then he couldn't really have understood the problem properly!
By Sunday evening, he'd contacted all the principal players in this drama from all over the world, had managed to have several conversations with each of us and was fully up to speed. A minor miracle in itself!
Everyone flew in to London for the Monday mediation.
Suffice to say that we spent only one full day in mediation with Bob and in that time with Bob's help and guidance we managed to break-down the wall of silence and acrimony that had built up between the parties. A deal was eventually struck a few weeks later for an M&A transaction between us with a value of a few hundred million $, and a settlement of all outstanding litigation.
Throughout Bob was impartial, polite and patient, yet firm and robust when he needed to be. Most impressively, he was genuinely interested in finding a solution and in the end his confidence that one was achievable won the day.
I'm happy to confess to being a convert. Try mediation and if you use Bob, you'll be amazed at how high your chances of finding a solution really are.
General Counsel
I passionately felt that a person with your knowledge and experience would be able to sort the wheat from the chaff extremely quickly and fairly….You proved me right in all aspects and indeed it was an honour to have had a brief experience first hand of your capabilities.
Defendant
You are still the most effective mediator I have ever met, and considering I have now been practicing 39 years, that says a lot.
Attorney who represents both plaintiffs and defendants
The statements quoted under "References" on this site do not constitute a guarantee, warranty, or prediction concerning the outcome of any legal or commercial matter.  The facts and circumstances of a particular matter may differ from the matters for which results and testimonials have been provided.