Press Coverage

VARIED CAREERS ENRICH S.F. MEDIATOR'S EXPERTISE
By Jill Redhage
Daily Journal Staff Writer
SAN FRANCISCO – The dispute wasn't resolved, but at 5 p.m. Harvey Stein packed up his briefcase and walked out of the room. "We had been slugging it out for eight hours," the sole practitioner from Oakland said of a mediation he attended 12 years ago under San Francisco mediator Robert M. Smith. Smith chased after him and dragged him back into the room. "I know this case can be settled," Stein remembered Smith saying. And sure enough, by 9 p.m. it was.
It was one of many moments that helped Smith establish a reputation for being both a "dogged" and effective mediator.
Smith has worn many hats throughout his career: journalist, litigator, federal prosecutor, in-house counsel, mediator, teacher. That variety of experience has enabled him during his 16 years as a mediator to resolve very different disputes, including, recently, a mother-daughter argument over the sale of a family-owned pub in Oxford, England, and a $1 billion merger between two multinational corporations with headquarters in Malta and in Israel.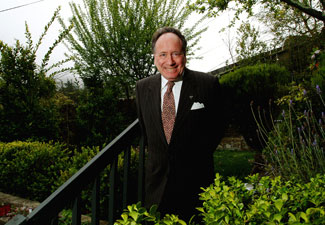 "My style varies depending on the desires of the litigants and the lawyers and on the nature of the case and on my intuition depending on the circumstances presented," Smith said of his approach.
The Boston-born attorney began his legal path at Yale Law School in 1972 after five years as a correspondent in the Washington bureau of The New York Times. After law school, he followed a second stint at The New York Times with several years as a litigation associate at Heller Ehrman, then known as Heller Ehrman White & McAuliffe.
By 1979, he was a special assistant to U.S. Attorney General Benjamin Civiletti and, during the 1980 Iran hostage crisis, an attorney on U.S. v. Iran before the International Court of Justice at The Hague.
Smith later served as senior litigation counsel at Bank of America Corp., then opened his own law office in San Francisco. Six years later, he began mediating."It was infinitely better for the clients," he said.
His clients have included multinational corporations and law firms, as well as spouses, artists and a variety of others. He is affiliated with Forum Dispute Management, a small, national administrator of mediation services with headquarters in Minneapolis and Los Angeles.
Smith cites his journalism background, not his varied legal experience, as the best preparation for his mediation work. He said listening and neutrality are common to both professions, as is the quest for understanding.
"Reporters are in the business of talking to people and putting themselves in that person's shoes, in pulling themselves back and abstracting that position, and then putting themselves in another person's shoes, and pulling back from that position, and in doing that habitually," Smith said.
Gerard Harney, a Cozen O'Connor attorney in San Diego, called Smith's mediation style unusual. "I think he's a breath of fresh air," Harney said.
He recalled his first mediation using Smith, which involved a fire in a high-end San Francisco clothing store. Harney didn't think it was going to settle. He hadn't heard of Smith. When Harney arrived at the mediation that day in 2003, he found the walls lined with butcher-block paper. The paper displayed marker-drawn bullet points of each party's position. Smith had analyzed the case before the parties arrived. "He got right to it," Harney said. "He said, 'I know what this case is about, and here are what I see as the key issues.'" Smith solicited questions about his summary and began. The case settled later that day.
Harney said Smith's use of the butcher paper improved the meeting, because it used logic to "cut through what some of the contentions and misunderstandings were."
Smith said using charts is about "distilling the case to its essence." And it shows everyone that the group is making progress.
"Everyone sees that the issues are being methodically put to bed," Smith said.
His first case for Harney was pro bono. It turned out to be good advertising. Later, in 2004, Harney tracked him down to mediate a multimillion-dollar fire dispute involving the San Francisco Design Center.
Smith said his mediation practice has changed over time.
"It's no longer about resolving disputes," he said. "It's about acquisitions and mergers for companies."
During the $1 billion merger of multinationals he recently facilitated, Smith said he helped the parties confront three big issues: what the respective valuations of the companies should be, who would play what role in the new management and what the strategy of the merged entity would be.
The group, and subgroups, met for 16 hours straight, during which Smith repeatedly reminded the parties that everyone would get more under the combined entity. He eventually broke the parties into four groups by specialty and asked each to concentrate on a single set of the issues. By 1 a.m., the executives and lawyers had inched to a common strategy and new roles within the corporation.
Though his focus is commercial matters, Smith's practice remains varied.
San Francisco attorney Brooke Oliver said preparation makes Smith effective outside of his concentration area.
Oliver said of one case involving artists' rights: "He was very well-informed, even though his area of expertise was banking and finance. He'd read all the papers. He'd read the law. He'd independently read the case law involved."
Stephen Benda, a transactional attorney in Menlo Park, said that, of six or seven mediations Smith has done for him, only one didn't settle; the parties had agreed on a settlement and were drafting the papers when someone realized that they had to move their cars from the parking garage before it closed. When the parties met again, they'd lost their common ground.
Benda called Smith a very good directive mediator, a style he finds effective when damages are difficult to assess and there is a lot of room for negotiation. "He knows how to communicate to people that he's firmly in charge of the whole proceeding, and things will happen in accord with a certain process, and he's not going to get derailed from that process. And then he performs," Benda said.
Stein said Smith arrives at his mediations wearing a three-piece suit and a pocket watch. He sets the pocket watch on the table, straightens the chain and takes a seat. He's very good about giving equal time to each side, Stein said.
For Smith, fairness is not only about equal time. "Philosophically, I believe you must approach every person in the room with equal respect and equal attentiveness," Smith said.
California attorneys who call on Smith's services have missed him. In early January, he returned from 2½ years abroad.
Citing the need for "a change of scene," Smith took the post of director of mediation at the Centre for Effective Dispute Resolution in London, an international commercial mediation center. On his return, he described some of his mediations: one involved allegations of faulty environmental machinery in Birmingham; another, a multinational company and 40 protesters. A third involved health care companies in South America.
While in England, he also taught mediation at Oxford University and to Pepperdine University law students studying abroad.
Smith stopped over in France and Italy, where he gave lectures on mediation at INSEAD, the international business school in Fontainebleau, France, and at the United Nations training center in Turin, Italy, to international government executives.
The time abroad gave him the opportunity to practice his language skills: Smith said he mediated disputes not only in English but also in French and German. His language skills – he also speaks some Spanish and Russian – and cultural sensitivity have proved useful in America, too.
Oliver, name partner at artists' rights law firm Oliver, Kattwinkel & Sabec, described how Smith once negotiated a conflict between Latina artists and Chinese landlords and tenants in the Mission neighborhood of San Francisco.
The 2002 case involved two well-respected San Francisco muralists whose mural on the side of a building had been painted over after the building changed hands. The mediation brought together 12 to 15 people: the buyer and seller, real estate brokers, tenants and artists. Many of the areas of law involved were new, as was the federal Visual Artists Rights Act passed in 1990.
"I just thought that there was no way in the world it was going to settle, because there were so many people involved that could point fingers," Oliver said. And several defendants spoke only Chinese. She said Smith was able to work across the language barrier to talk to the parties about issues as nuanced as their appreciation for certain colors.
Oliver was particularly impressed with Smith's crowd management skills. "Get that insurance carrier on the phone!" he'd command, not taking "no" for an answer, she said. By the end of a single day, Smith had brokered a monetary settlement among the parties.
Oliver said she later helped Smith get his trademark, "Mediating for Results."
Copyright Daily Journal Corporation

Resolution Pioneer Finds Persistence Pays Off
Harvey Stein had seen enough. With the parties seemingly miles apart after an eight-hour commercial mediation, the Oakland attorney packed his briefcase and headed for the lobby. Stein believed any further effort on the part of the mediator, Robert M. Smith, would be pointless.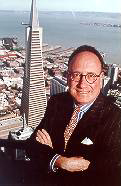 Then Smith did something a little unusual.
"He followed me out into the reception room and he said, 'Let me work on this a little longer,'" Stein said.
Two-and-a-half hours later, the case settled due in no small measure to Mr. Smith's persistence.
All Night
"I had a feeling he was willing to stay all night if necessary," Stein said. "He brought the parties together in a case with so much ill will and such a vast gap between their positions."
Smith, a San Francisco-based neutral, specializes in commercial mediations and is affiliated with the American Arbitration Association. He became a full-time neutral in March.
Diverse Background
You would be hard-pressed to find someone in alternative dispute resolution with as diverse a background, including his tenure as senior litigation counsel for Bank of America. In that capacity, he introduced ADR (Alternative Dispute Resolution) as a way to resolve disputes when he reorganized the litigation function of the bank's California offices. (Several years later, after he left, mandatory arbitration provisions were incorporated into bank contracts.)
"I felt strongly it was in the bank's interest to adopt a program that was going to get rid of disputes more quickly," Smith said. "Disputes were with borrowers or vendors where you want to have an ongoing business relationship and I didn't see litigation as allowing that to occur."
Besides pioneering ADR at the bank, Smith ran B of A's overseas litigation for a year and a half. It should come as no surprise that one of the sub-specialties he is developing is international mediation. He sees his experience in the banking industry as allowing him to resolve a wide range of matters. "Banks have the same problems, generally speaking, as all other corporations," Smith said.
Author
He drew on his banking expertise to write an 850-page treatise in 1995 entitled "Alternative Dispute Resolution for Financial Institutions." In Smith's mind, the book's applications go beyond any one particular industry.
After graduating from the Columbia Graduate School of Journalism, Smith served as an intern at the United Nations in Geneva in 1964. After that it was on to Time magazine, where Smith served as a correspondent in New York.
Journalist
From 1968 to 1972 Smith wrote for The New York Times, covering institutions in Washington, D.C., including the White House. He then went to law school and graduated from Yale in 1975.
He spent the rest of 1975 and 1976 back at The Times, covering law, business and government.
Carter Administration
From 1976 to 1978, Smith was a commercial litigator at San Francisco's Heller, Ehrman, White & McAuliffe. He then went back to the nation's capital, where he served as special assistant to the attorney general and director of the Office of Public Affairs at the Department of Justice during the Carter administration. He was also the chief spokesperson at the Department of Justice.
After a stint as Assistant U.S. Attorney in San Francisco, Smith went on to B of A, where he remained until 1986.
He then started the Law Offices of Robert M. Smith in San Francisco, where he represented 36 banks and other financial institutions in a variety of commercial matters.
Judge Pro Tem
While a litigator, Smith honed his mediation skills as a judge pro tempore in San Francisco. "I would sometimes ask the parties, after listening to them, if they would step out in the hallway and talk things over for five or 10 minutes," Smith said.
According to Smith, 80 percent of the time the parties soon returned and told Smith the matter had settled.
After a career that included handling complex litigation, devoting himself to ADR seems like a perfect fit for Smith.
The Right Thing
"I'm doing this because I think it's the right thing to do," Smith said. "Professionally and personally, its a lot more satisfying to me than litigation."
Smith credits his knack for ADR in large part to his journalism experience.
"I think journalism teaches you to put yourself in the shoes of the person with the party with whom you are talking and then to empathize with that person or institution, and then to pull yourself back and become objective again and go to the other side," Smith said.
In addition, Smith said, serving as a correspondent enabled him to interact with individuals from all levels of society.
"It teaches you how to relate with all kinds of people, from the president of the company to the elevator operator," Smith said.
Trust
Perhaps most important was the trust he gained from his sources in order to become a successful journalist.
"Reporters learn to have respect in general for their sources and for their subjects generally," Smith said. "The ability to listen to somebody with care and with respect is critical in both occupations."
Before joining AAA full-time, Smith was on several of its arbitration and mediation panels for many years. He also served on AAA's Northern California Advisory Council.
Roughly 80 percent of the matters Smith handles are as a mediator.
Most Effective
"I'd say Bob is the most effective I've ever encountered in dozens and dozens of matters," Stein said.
One of the things that made Smith stand apart, Stein said, was his unique settlement techniques. "He was up there giving us closing arguments," Stein said. "I'm sure he was doing that with the other side."
Others also remarked on the effectiveness of Smith's approach.
"He'd always leave you with an element of doubt" said H.G. "Woody" Sprouse, former president of Tracy Federal Bank, who appeared in mediation before Smith in May. "I knew if he was doing it with me he was doing it with the other side. It made us reevaluate our position and strategy."
Good Deal
"When we walked out of there, everybody thought they got a good deal," Sprouse said. It's all in a day's work for Smith, who finds ADR neutral as satisfying as any other position on his CV.
"I want people to reach a result they feel happy or content with, and I want them to feel good about the process – that I have been not only good at my craft and helped them," he said, "but I want them to respect and like me."
– Tom Orewyler
This article originally appeared in the San Francisco Daily Journal
(Sub-headings have been added.)
Copyright San Francisco Daily Journal